Power and Energy¶
Power and energy is a tab used to configure the power and energy measurement performed by the tcPDU. In conjunction with the Scheduler function, it allows you to measure energy consumption in selected time intervals, e.g. for different tariffs.
Elements of page¶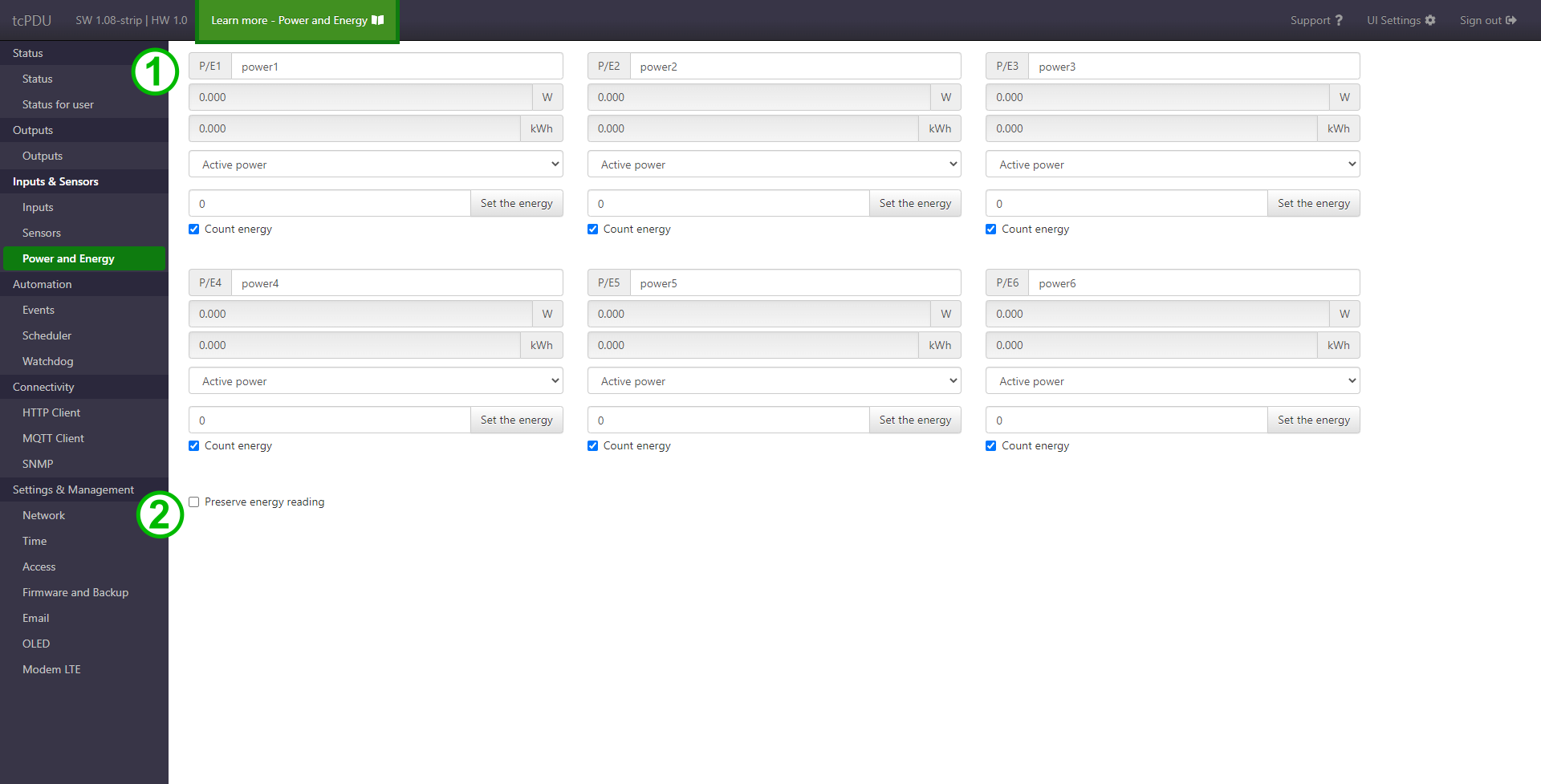 Section with readings and configuration of power and energy measurement.

Includes:

name setting
power and energy readings
measurement selection
field for entering a new state of energy measurement
enabling energy counting

Function of storing readings - after selection LK remembers energy measurements after reboot.
Setting the energy value
The energy reading in the field will only change when the Count energy option is turned on. Therefore, before setting a new state of energy, it is worth activating this option beforehand. Otherwise, the set value will appear in the readout field only after activating Count energy.
---
Last update: 2023-08-07